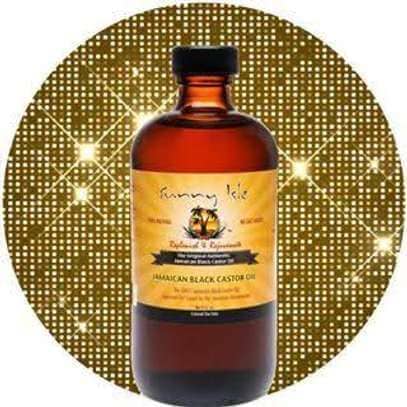 Jamaican Black Castor Oil for sell in Addis Ababa
Stops hair loss
Stimulates hair growth
Prevents knots in hair
Softens and moisturizes hair and scalp
Gets rid of split ends Reduces hair breakage
Kills bacteria and fungi in scalp
Makes hair shinier, stronger, and thicker
Provides hair nutrients
Prevents dandruff
You can even use this amazing castor oil to improve the condition of your eyebrows and eyelashes.
Black castor oil contains omega-3 fatty acids that are essential for good hair. black jamaican castor oil moisturizes the hair, treats the dry scalp and promotes hair growth. The healing qualities of black castor oil enhance blood circulation. Black castor oil can also be used to prevent hair fall and eliminate dandruff. Its emollient property helps soften the hair. Check out the many cool ways to use jamaican black castor oil for hair growth and many more!
How to Use Jamaican Black Castor Oil
Jamaican Black Castor OilJamaican Black castor oil is very easy to use, as it is simply applied as a topical treatment to the areas you want to treat. If you want to use it for making your hair more beautiful, simply massage a small amount of oil on your hair and scalp using your fingertips. Leave it on your scalp overnight before rinsing. Repeat this process every night for the best results. Do the same thing if you want to stimulate hair regrowth, although you can lessen the frequency of application to three to four times a week.
When you have a little longer, you may also choose to apply it like a hot oil treatment, generously massaging large amounts into your scalp and hair. Cover your hair with a plastic cap and leave for 15 to 30 minutes before.
There are no reviews yet.