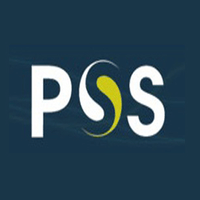 Senior Database Administrator Job in Addis Ababa
Senior Database Administrator Job in Addis Ababa, Ethiopia with the following job details.
Premier Switch Solutions S.C. (PSS) is a leading Electronic Payment Processing Company, established by major private banks of Ethiopia. The Company has implemented the first multi-institution shared-switch infrastructure to provide its member banks with a state of the art payment technology to drive ATM, POS, e-commerce, Mobile Banking, and other payment channels and provide clearing of Debit/Credit card transactions for the banks.
Currently, PSS has a vacant position of Senior Database Administrator; and would like to recruit new applicants who meet the below qualification.
Educational Qualification
BSc. or Above in Computer Science, Software Engineering, Information Technology, Electrical Engineering or relevant field of study and 4 years of related experience.
Work Experience and Description of Duties
Technical Capability:
Strong database administration (Performance tuning, Backup, and Recovery) skills in Oracle 11g and/or 12c on Linux based environment.
Have experience in a grid or RAC environment.
Ability to install, backup, restore, monitor, plan capacity, replicate, design, and troubleshoot an oracle database.
Configures and maintains database servers and processes, including monitoring of system health and performance.
Managing tools for providing early warning and alerts, and monitoring system capacity utilization and taking proactive steps to avoid overutilization.
Experience with Oracle tools such as OEM, RMAN, and the ability to analyze diagnostic results.
Have good skills and experience in writing task scripting, schedule jobs
Conduct quality control and auditing of databases to ensure the accurate and appropriate use of data are in practice
Conducts proactive maintenance of IT infrastructure with minimal supervision including maintaining a high level of systems availability, monitoring systems performance and reliability to mitigate outages and system interruptions.
Works closely with other personnel to understand and implement application requirements, server/network/storage tuning, and configuration changes.
Consults in the design of new applications and services to ensure they can be supported by the infrastructure.
Diagnoses and resolves technical issues, conduct root cause analysis, and demonstrate a consistent level of accuracy with basic problem resolution.
Responds to and resolve assigned client requests.
At times when required, must be able to cross-train and perform other server and database functions.
Have hands-on experience on Oracle Weblogic
Certification:
Certifications in Oracle database systems and/or Oracle Weblogic is advantageous.
Additional Requirements:
A hand on experience on RedHat Linux or Linux based environment is required.
Knowledge of electronic payment and the bank industry is advantageous.
Have good communication skills and strong team player habits.
Willing to work additional hours as per business needs.
There are no reviews yet.